Over 300 people die in South Africa floods
By AdvocateNews on 14/04/2022
Views: 379

Death toll in South African province of KwaZulu-Natal has reached more than 300
The death toll in the South African province of KwaZulu-Natal has reached more than 300, after devastating floods wreaked havoc in the area.
A state of disaster has been declared in the area, after some areas saw months worth of rain fall in one day.
Officials have called it "one of the worst weather storms in the history of our country".
Mudslides have trapped people under buildings, with more floods expected.
There are reports that the rescue effort is being hampered by poor visibility as a helicopter continues to bring people back to safety.
On Tuesday the BBC witnessed one such search operation for a 10-year-old girl who was part of a family of four swept away on a flooded bridge.
Community volunteers waded into the muddy river, taking turns to hack away at the branches using machetes and removing debris and rubbish that had washed downstream.
Jomba Phiri, who lives in the region's main city, Durban, said his house had been swept away in the floods.
"I don't know where we're going to sleep now," he told Reuters news agency.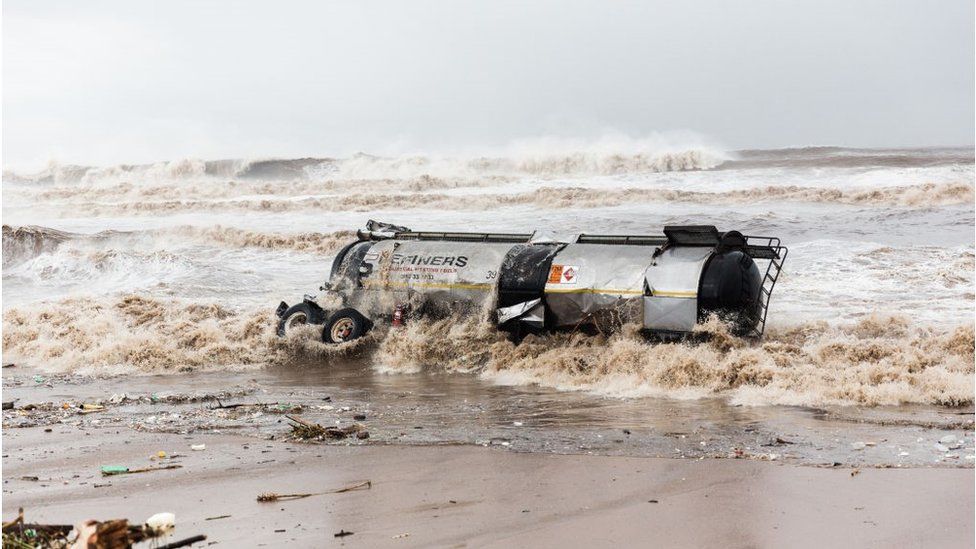 Posted 14/04/2022 3:45:31 PM
---
You may also like...

US Visa Lottery registration for 2023 opens

N90bn saga: Real reason CAN visited Nigeria's VP,...

Edward Soje: Kogi Director who committed suicide had...

Boko Haram defies Ramadan, invades Geidam LGA of...

El-Rufai imposes curfew in Chukun, Kaduna South LGA...

Insecurity: Presidency blames Kukah, others for delayed delivery...

Enugu 2023: Ekweremadu declares guber interest, says zoning...

Senator accuses colleague of plotting to remove Saraki...

Father converts 13-year-old daughter to 'wife' after wife's...

LIKE IN IDI AMIN'S UGANDA, OUR NAIRA IS...

2023: I'll hand over to someone who will...