Nigeria is in Danger!!! What You Should Know About the Fast-spreading Oro-facial Gangrenous Disease
By AdvocateNews on 19/11/2019
Views: 2,563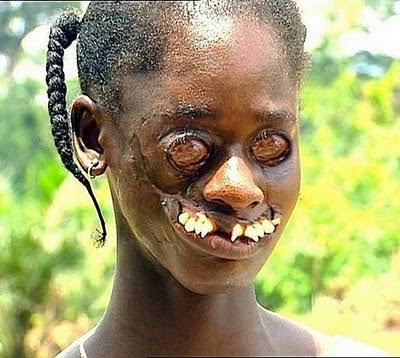 In August 2018, a research report was published on the American-based science publication, Science Daily, citing a research on Noma disease: Noma, a rare disease found predominantly in underserved areas, causes progressive destruction, or gangrene, of the tissues of the face and jaw within just the span of one week.
According to the report, researchers have analyzed about 74 cases of noma in northwest Nigeria alone. This was to show the risk factors involved for the fast-spreading disease. And if deliberate care is not to curb the disease, it might soon become rampant and unfortunately, another common disease in the country that could have been prevented in the first place.
Noma often affect children under the infant age of 5 years, and has roughly been estimated that children affected with the disease are most likely to die. About 90% was given as the estimate chance for children. While children who survive are imprinted with facial disfigurement for the rest of their lives.
Between the years 2015 and June of 2016, the 74 cases of noma disease were all admitted and studied by doctors in a medical facility in Sokoto state. Although the disease is reported to be found mostly along the stretch of Senegal to Ethiopia, there has been cases of noma in other part of the world.
Nigeria raises public awareness about oro-facial gangrenous disease
Noma is a neglected disease until recently in the news, the Federal Ministry of Health on its third edition of National Noma Day joined stakeholders, partners and representatives from nations across the continent to launch the National Noma Control Policy document approved at the 2019 National Council on Health -- a partnership which among other nations include Niger Republic, Benin, and Madagascar. And the World Health Organization.
The National Noma Day is held annually to raise awareness of the non-contagious oro-facial gangrenous disease that affects tissues of the face and causes deformities. Nigeria has marked the day every November 20 since 2017, in the light of eliminating the disease.
Noma, otherwise is known as Cancrum Oris, affects younger persons with poor oral hygiene and it can lead to serious illness. If detected early enough, it can be treated and managed well.
The Minister of Health, Dr. Osagie Ehinare, gave a description of the disease as "an infectious, opportunistic disease which affects people living in extreme poverty and more prominent in communities with poor nutrition and hygiene, " reports Punch.
"According to him, Nigeria Centre for Disease Control says Noma disease can be found anywhere in Nigeria, but more prevalent in the North-West region."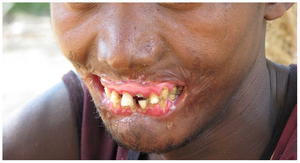 Federal Government has embarked on sensitisation activities in high-prone states of Kebbi, Jigawa and Sokoto to raise awareness of the disease.
It is important that more awareness is created and people are informed about noma disease so it can be treated and managed, or better still eliminated from spreading.
Posted 19/11/2019 06:23:23 AM
---
You may also like...

Ekweremadu Scores APC Low, Decries Unprecedented Debt Profile...

EFCC grills Fayose, asks ex-gov to return N1.3bn...

Enugu polls fallout: Gov. Ugwuanyi preaches peace, unity...

Umahi sacks Information commissioner, suspends 2 Special Assistants...

Nigerian, Okunuga, found dead in his Italy home,...

Social media regulation will hinder freedom of speech...

Buhari writes British Parliament, denies persecution of Christians...

3,641 killed in Benue, Zamfara, four others in...

COVID-19: Suspend VAT, print more naira notes, Tinubu...

Igbo leaders endorse Atiku/Obi for 2019 presidency

Kogi Election: Let's meet in court, Bello challenges...