Woman arrested for having sex with 13-year-old in his house
By AdvocateNews on 25/02/2021
Views: 5,701
A Greendale woman was on Tuesday arrested after she was caught having sex with a 13-year-old boy at his parents home in Houghton Park, Zimbabwe.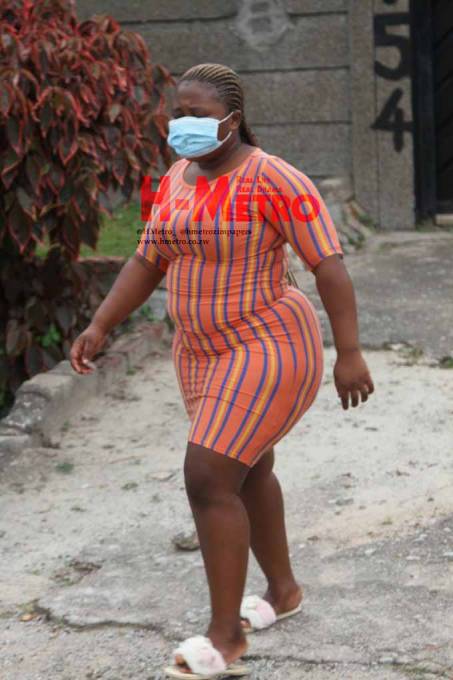 The unidentified woman was quick to defend herself from arresting police officers by showing them condoms, saying they had had protected sex.
Police spokesperson Assistant Commissioner Paul Nyathi confirmed the arrest, saying investigations had since begun.
"­The Zimbabwe Republic Police would like to confirm the arrest of a woman alleged to have been caught having sex with a minor in Houghton Park," said Nyathi.
"Investigations with a view to getting to the bottom of the case have since begun and details will be released in due course," he said.
In an interview, the yet-to-be-identified woman told H-Metro that the minor was the one who phoned her for sex at his parents' house.
"Chandatadza chii inini ndaita zvekudaidzwa ndazoziva sei pamba pake dai asina kundifonera," said the woman in tears.
"We had protected sex and I do not see any reason why I can be treated like a thief or robber," she said while being led to a police vehicle. ­
The minor's mother was reported to have returned home and caught the boy being sexually abused by a woman believed to be a sex worker. ­
The woman was taken to Waterfalls Police Station where she was detained.-- H-Metro
Posted 25/02/2021 9:40:03 PM
---
You may also like...

Makarfi pledges full support for Anambra PDP candidate,...

Former Senate leader Ndoma-Egba, Ukachukwu lose wife in...

Saraki will be lawfully and democratically impeached –...

White people initiated my father into Devil worship,...

Five soldiers feared dead as unknown gunmen strike...

Ebonyi: Man strangles two grandchildren to death, hangs...

Pastor kills wife, buries corpse in shallow grave...

They will chase us out of Abuja if...

Ekweremadu's Foundation doles out N38.5 million in Scholarship...

DPR revokes 32 refinery licences, says Dangote plant...

Buhari is Nigeria's father of corruption – Fayose...